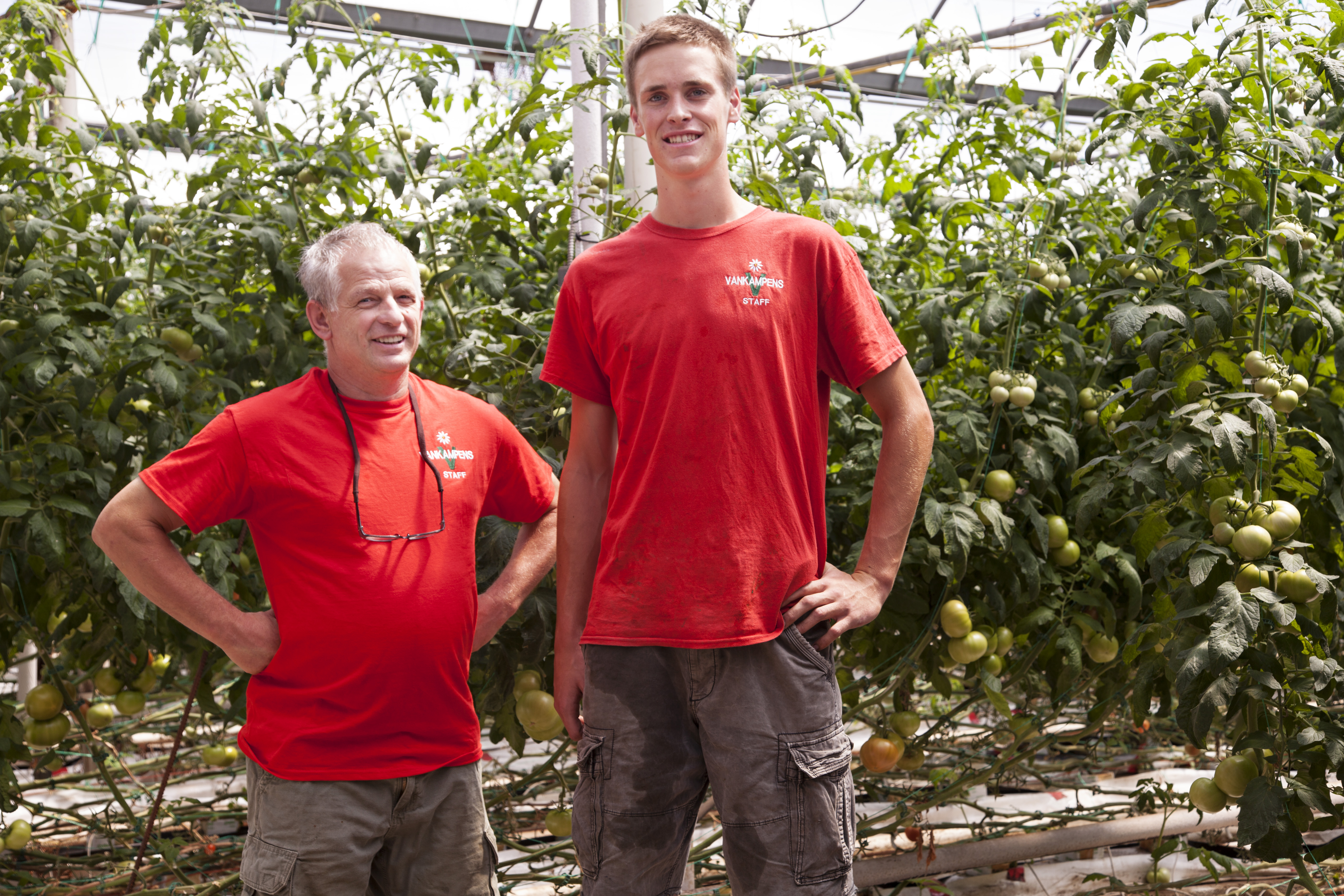 Charlie VanKampen, pictured here with his nephew John, is the owner of VanKampen's Greenhouses located on Allen Street in Charlottetown, Prince Edward Island.
VanKampen's was started in 1959 by G.H. VanKampen and has since been run by his two sons, Charlie and Bill. In 1963 they began growing tomatoes as an addition to their garden centre business. VanKampen's tomatoes are sold on site as well as throughout the Maritimes.
VanKampen's offers a variety of garden items ranging from fertilizer, seeds and soil, to flowers, plants and tomatoes. VanKampen's welcome you to visit them for all of your gardening needs.